Universidade Nova de Lisboa
The Semester Program focused on Social Sciences, Humanities, & Business
NOVA University Lisbon is a public higher education institution, with the mission of serving society at local, regional, and global levels, by advancing and disseminating knowledge and understanding among cultures, societies, and people.
NOVA has been developing its activities across a broad range of areas from engineering and technology to humanities, medicine, health and life sciences, economics, social sciences, law, and information and data science. The university has nine academic units, more than 20,000 students and 1,800 teaching staff and researchers, and over 2,500 international students from 109 nationalities enrolled in its programs. Delivering high-quality teaching that assures the preference of employers and the success of graduates in the job market is a key priority for NOVA, together with the development of top-notch research that contributes to tackling major societal challenges, in line with the United Nations Sustainable Development Goals.
The recognition of this quality, both in teaching and research, guarantees the presence in prestigious international rankings, and the participation in networks such as UNICA, YERUN, EUA, and CESAER.
NOVA is the #1 University in Portugal in the Times Higher Education World University Rankings (THE WUR2021) and, simultaneously, it is among the top 25 young European universities, founded less than 50 years ago.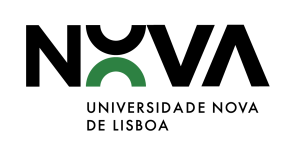 NOVA University's Schools
NOVA- School of Law
Studying Law at NOVA School of Law is learning to change the world. It is accepting the challenge of having an active role that makes a difference in society and those around us. For us, to teach is to train agents of change, active and global, conscientious, and humanistic lawyers. Because in today's world it is no longer enough to be competent, it is not only necessary to foresee, understand and mediate interests and disputes, but it is crucial to have the ability to think of the best, in an ideal future for its partners, its customers, for the citizens.
At NOVA School of Law, we train who wants more than to be competent, wants to be different, and wishes to make a difference, in Portugal and in the world. Someone who believes that each of us is the potential to promote a fairer society. And someone who does not give up on its responsibility in this task.
This is the commitment of NOVA, which assumes its constant evolution and adaptation, constantly observing the change and the new demands of society, market, and students.
NOVA – Faculty of Social Sciences and Humanities
With 12 departments offering 15 undergraduate degrees, 43 Masters, and 24 Ph.D. programs, NOVA School of Social Sciences and Humanities (NOVA FCSH) provides a unique range of more than 1100 courses, both covering the traditional fields such as Communication, International Relations, Philosophy, and Literature, and state-of-the-art and interdisciplinary areas such as Migrations, Scenic arts, New media, and Ecology.
This richness, diversification, and innovation is the result of the integration of the teaching staff in 14 research centers and 80 research projects, which include ERC grants and European projects.
Thanks to the high quality of teaching and research, NOVA has achieved the 6th position for Arts and Humanities in the QS ranking of the top European universities under 50 years old.
NOVA – Information Management School
NOVA Information Management School (NOVA IMS) is the School of Statistics and Information Management of Universidade NOVA de Lisboa. It was founded in 1989 in response to a large number of graduates who specialized in Information Management and the growing need for the use of new information technologies.
UNL - Universidade NOVA de Lisboa's Courses Offerings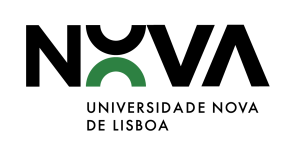 Direct enrollment courses - Taught in English
On the link below you can find NOVA FCSH's course offerings in foreign languages, including English, Spanish, French and German for the Academic Year of 2022/2023.
Please note that NOVA FCSH's curricula is in constant transformation – we do our best to keep their course offer as up to date as possible, but some may escape us. For querys about specific courses, feel free to contact us.
Portuguese Language Course for Foreigners
Although students can take classes at different universities, they are allowed to complete their Portuguese Language component at NOVA.
The schedules for these courses are usually at the end of the day (5-7 pm or 6-8 pm), which means they won't interfere with the rest of students' schedules.
| | | | | | |
| --- | --- | --- | --- | --- | --- |
| Course Title | School | ECTS | Contact hours | Term | Syllabus |
| Portuguese Lang. for Foreigners (A1) | FCSH | 6 | 56 | Fall & Spring | Download |
| Portuguese Lang.  for Foreigners (A2) | FCSH | 6 | 56 | Fall & Spring | Download |
| Portuguese Lang. for Foreigners (B1) | FCSH | 6 | 56 | Fall & Spring | Download |
| Portuguese Lang. for Foreigners (B2) | FCSH | 6 | 56 | Fall & Spring | Download |
| Portuguese Lang. for Foreigners (C1) | FCSH | 6 | 56 | Fall & Spring | Download |
Courses Taught in Portuguese
This school is a good option for those who are seeking courses taught in Portuguese due to the variety of subjects offered here.
The lists of the courses taught in Portuguese are provided individually to students who contact semester@studyinportugalnetwork.com.
If you are interested in taking, one course or all of your coursework taught in Portuguese, please note that NOVA offers courses taught in Portuguese in the following fields of study:
Anthropology
Sociology
Political Science and International Relations
Languages, Literature and Cultures
Music Studies
History and Art History
Courses Taught in Other Languages
The courses below are taught in Spanish. For further information on these courses please contact semester@studyinportugalnetwork.com. 
Spanish Language Course: from Level A2 to Level B2 available
Culture and Arts in Contemporary Spain
Introduction to Comparative History of Literature in the Iberian Peninsula
Comparative Studies in Iberian and Latin American Literatures
Translation Practice in Science and Technology (Portuguese-Spanish)
Spanish Seminar
Translation Seminar