ISCTE - Instituto Universitário de Lisboa
The program focused on Social Sciences, Humanities & Business
The Iscte – University Institute of Lisbon was founded in 1972 as one of Portugal's first modern universities, with the central aim of studying labour and social dynamics in a rapidly changing world.  Since its establishment, the university has expanded its disciplinary reach into four schools: Iscte Business School, the School of Sociology and Public Policy, the School of Technology and Architecture and the School of Social Sciences and Humanities.
On campus, students find not only a robust intellectual tradition, with mentorship from teaching staff involved in cutting-edge research, but also a vibrant, multicultural environment. Of the approximately 10 500 students enrolled in undergraduate and postgraduate programs, nearly 21% are international, coming from 98 different countries.
Furthermore, the university is actively engaged in collaborative projects, networks and partnerships around the world, including a range of educational, training and research programs supported by the European Union. Through its commitment to internationalization, innovative research and education aligned with professional standards, Iscte prepares its students for competitive careers and thoughtful lives in the 21st century.
Iscte is currently part of the most respected international acreditations and rankings and has been improving its positioning, both nationally and internationally.
Accreditations: Agency of Evaluation and Accreditation in Higher Education (A3ES), Association to Advance Collegiate Schools of Business (AACSB), Association of European Universities, Association of MBA's (AMBA)
Rankings: Times Higher Education, Financial Times, Scimago Institutions Ranking, Round University Ranking, Webometrics, University Ranking by Academic Performance, U-Multirank.
ECSH – School of Social Sciences
The School draws upon a faculty of highly qualified and experienced professors and researchers to offer a variety of courses at the graduate and postgraduate levels, covering the areas of Psychology, Political Economy and Anthropology, as well as Development Studies.
ESPP – School of Sociology and Public Policy
The School offers four undergraduate courses (in Sociology, Political Science, Modern and Contemporary History and Social Work, with an optional branch in Public Policy), nineteen Master's courses (four lectured in English), and ten PhD courses. It also offers more than 30 postgraduate programmes, in these areas as well as in Humanitarian Action, Public Administration, Communication, Cultural Studies, African Studies, International Studies, Social Research Methods and Public Policy
Iscte Business School
Iscte Business School is an internationally accredited business school that pioneered the teaching of management and business sciences in Portugal. We are committed to provide our students with international education. Among our large portfolio of programmes and courses, many are taught in English. International students as well as invited faculty also lend a support to this endeavour on campus.
Take a look at SiPN's partner Universities course offerings and choose the one that better suits you 
Other SiPN Partner Universities:
BACK TO UNIVERSITIES AND COURSES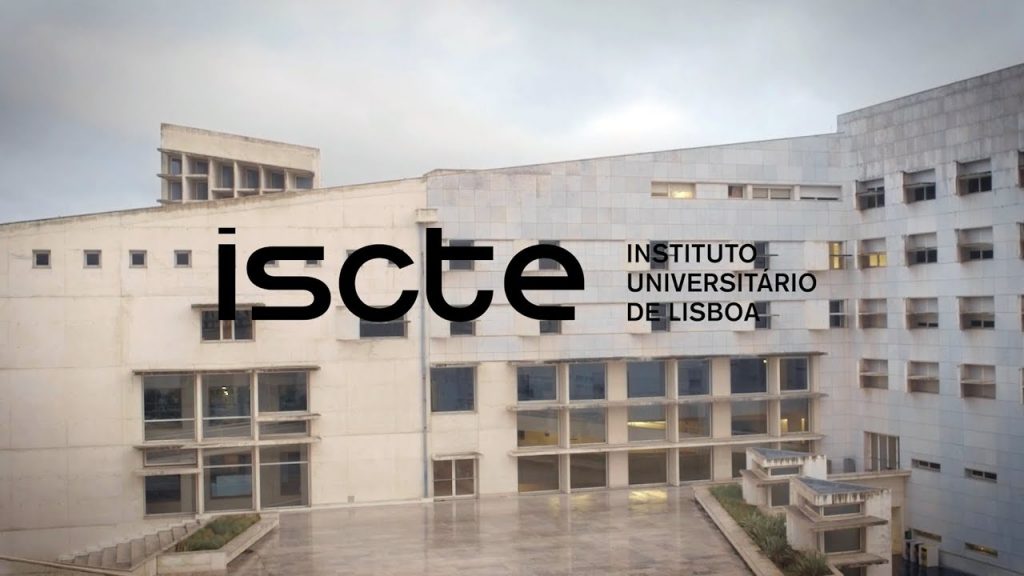 ISCTE - Instituto Universitário de Lisboa
Course offerings
Course Title

University

School

ECTS

Contact hours

Term

Syllabus

Core Curriculum Offerings

History of Portuguese Expansion
ISCTE
SSPP
6
37
Fall
Here
Portuguese History and Culture
ISCTE
SSPP
6
37
Fall
Here
Sociology of International Migrations
ISCTE
SSPP
6
37
Fall
Here
World Economy: XIX and XX centuries
ISCTE
SSPP
6
37
Fall
Here
Organizational Models
ISCTE
IBS
6
37
Fall
Here
Strategic Management
ISCTE
IBS
6
55
Fall
Here
Entrepreneurship
ISCTE
IBS
6
37
Fall
Here
ICT's for Management
ISCTE
IBS
6
37
Fall
Here

Direct enrollment courses – Taught in English

Corporate Finance
ISCTE
IBS
6
55
Fall
Here
Entrepreneurship
ISCTE
IBS
6
55
Fall
Here
Financial Accounting I
ISCTE
IBS
6
55
Fall
Here
Fundamentals of Management
ISCTE
IBS
6
55
Fall
Here
ICT's for Management
ISCTE
IBS
6
55
Fall
Here
Integrated Operations Management
ISCTE
IBS
6
55
Fall
Here
Investments
ISCTE
IBS
6
55
Fall
Here
Macroeconomics
ISCTE
IBS
6
55
Fall
Here
Management Accounting II
ISCTE
IBS
6
55
Fall
Here
Marketing Management
ISCTE
IBS
6
55
Fall
Here
Mathematics
ISCTE
IBS
6
55
Fall
Here
Microeconomics
ISCTE
IBS
6
55
Fall
Here
Microeconomics II
ISCTE
IBS
6
55
Fall
Here
Operation Research
ISCTE
IBS
6
55
Fall
Here
Operational Marketing
ISCTE
IBS
6
55
Fall
Here
Operations Management I
ISCTE
IBS
6
55
Fall
Here
Organizational Models
ISCTE
IBS
6
55
Fall
Here
Statistics I
ISCTE
IBS
6
55
Fall
Here
Strategic Management
ISCTE
IBS
6
55
Fall
Here

Portuguese Language for Foreigners Classes

ISCTE does not have its own offer of Portuguese Language classes for foreigners. We recommend the student to take these classes at NOVA FCSH – located 5min walking from the residence and 20min walking from ISCTE. Please consider the syllabi bellow.
Portuguese Language Course for Foreigners (A1)
NOVA
FCSH
6
56
Fall & Spring
Download here
Portuguese Language Course for Foreigners (A2)
NOVA
FCSH
6
56
Fall & Spring
Download here
Portuguese Language Course for Foreigners (B1)
NOVA
FCSH
6
56
Fall & Spring
Download here
Portuguese Language Course for Foreigners (B2)
NOVA
FCSH
6
56
Fall & Spring
Download here
Portuguese Language Course for Foreigners (C1)
NOVA
FCSH
6
56
Fall & Spring
Download here
Portuguese Language Course for Foreigners (C2)
NOVA
FCSH
6
56
Fall & Spring
Download here

Direct enrollment courses – Taught in Portuguese

The lists of the courses taught in PT are provided individually to students who contact semester@studyinportugalnetwork.com. If you are interested in taking, one course or all of your coursework taught in PT you should know in advance that ISCTE has courses taught in Portuguese in the following fields of study:

Anthropology
Sociology
Psychology
Political Science
Modern and Contemporary History
Course Title
University
School
ECTS
Contact hours
Term
Core Curriculum Offerings
History of Portuguese Expansion
ISCTE
School of Social Sciences and School of Sociology and Public Policy
6
37
Fall
Portuguese History and Culture – 2 groups
ISCTE
School of Social Sciences and School of Sociology and Public Policy
6
37
Fall
Sociology of International Migrations
ISCTE
School of Social Sciences and School of Sociology and Public Policy
6
37
Fall
World Economy: XIX and XX centuries
ISCTE
School of Social Sciences and School of Sociology and Public Policy
6
37
Fall
Organizational Models
ISCTE
IBS
6
37
Fall
Strategic Management
ISCTE
IBS
6
55
Fall
Entrepreneurship
ISCTE
IBS
6
37
Fall
ICT's for Management
ISCTE
IBS
6
37
Fall
Direct enrollment courses – Taught in English
Corporate Finance
ISCTE
IBS
6
55
Fall
Entrepreneurship
ISCTE
IBS
6
55
Fall
Financial Accounting I
ISCTE
IBS
6
55
Fall
Fundamentals of Management
ISCTE
IBS
6
55
Fall
Ict'S for Management
ISCTE
IBS
6
55
Fall
Integrated Operations Management
ISCTE
IBS
6
55
Fall
Investments
ISCTE
IBS
6
55
Fall
Macroeconomics
ISCTE
IBS
6
55
Fall
Management Accounting II
ISCTE
IBS
6
55
Fall
Marketing Management
ISCTE
IBS
6
55
Fall
Mathematics
ISCTE
IBS
6
55
Fall
Microeconomics
ISCTE
IBS
6
55
Fall
Microeconomics II
ISCTE
IBS
6
55
Fall
Operation Research
ISCTE
IBS
6
55
Fall
Operational Marketing
ISCTE
IBS
6
55
Fall
Operations Management I
ISCTE
IBS
6
55
Fall
Organizational Models
ISCTE
IBS
6
55
Fall
Statistics I
ISCTE
IBS
6
55
Fall
Strategic Management
ISCTE
IBS
6
55
Fall
Portuguese Language for Foreigners Classes
ISCTE does not have their own offer of Portuguese Language classes for foreigners. We recommend the student to take these classes at NOVA FCSH – located 5min walking from the residence and 20min walking from ISCTE. Please consider the syllabi bellow.
Portuguese Language Course for Foreigners (A1)
NOVA
FCSH
6
56
Fall & Spring
Portuguese Language Course for Foreigners (A2)
NOVA
FCSH
6
56
Fall & Spring
Portuguese Language Course for Foreigners (B1)
NOVA
FCSH
6
56
Fall & Spring
Portuguese Language Course for Foreigners (B2)
NOVA
FCSH
6
56
Fall & Spring
Portuguese Language Course for Foreigners (C1)
NOVA
FCSH
6
56
Fall & Spring
Portuguese Language Course for Foreigners (C2)
NOVA
FCSH
6
56
Fall & Spring
Direct enrollment courses – Taught in Portuguese

The lists of the courses taught in PT are provided individually to students who contact semester@studyinportugalnetwork.com. If you are interested in taking, one course or all of your coursework taught in PT you should know in advance that ISCTE has courses taught in Portuguese in the following fields of study:

Anthropology
Sociology
 Psychology
Political Science
Modern and Contemporary History