ULisboa - Universidade de Lisboa
The Semester Program focused on Social Sciences, Humanities, & Business
Universidade de Lisboa (ULisboa) is one of Europe's leading universities. Currently, it is the top Portuguese University in the main international rankings and counted as one of the top 200 best universities worldwide.
ULisboa has 18 schools, faculties, and institutes, as well as  81 research units, bringing together all areas of knowledge. Every year,  ULisboa's more than 400-degree courses are attended by c. 50,000 students and attract over 9,000 international students.  Each school has its own Student's Union.  Lisboa is committed to diversity and inclusion and aims to provide every student, faculty, and staff member with the best possible experience.
Located in the heart of a city that bursts with cultural activity, ULisboa provides its entire community with the best and most diverse academic programs and vows to deliver a uniquely enriching experience.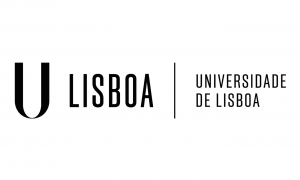 ULisboa Partners' Schools
Faculdade de Letras da Universidade de Lisboa (FLUL)
School of Arts and Humanities of University of Lisbon (FLUL)
Established in 1859, the School of Arts and Humanities is the third-largest School of the University of Lisbon (#150-200 in the Shanghai Ranking), and the largest School of Arts and Humanities in Portugal.  Teaching and research focus mainly on Literature, Philosophy, History, Archeology, Modern and Classical Languages, and Linguistics, but also branches out to other areas and interdisciplinary pursuits.
It offers 17 independent undergraduate degrees, 30 Masters, and 23 Ph.D. programs, some of which are in partnership with other top national and international Higher Education Institutions.  Over 30 ancient and modern languages, including Portuguese as a Foreign Language, are also regularly taught there. The School of Arts and Humanities is the only Portuguese school certified by the Association of Language Testers in Europe (ALTE), offering extensive testing and certification in Portuguese as a Foreign Language.
With a faculty of 250 (95% of which hold the highest degree in their fields),  7 departments, 8 interdisciplinary programs, 10 research centers, and 3 endowed chairs, the school has a student population of 4,000 (of which 1/3 are graduate students), and about 600 international and mobility students from over 50 different countries, thus offering a very diverse, inclusive and cosmopolitan atmosphere.
With a long and excellent track record, the School of Arts and Humanities is a reference in serious thinking, independent scrutiny, and a cornerstone in many contemporary debates. It lives up to its motto: the School of Arts and Humanities opens up worlds.
ISEG – Escola Superior de Economia e Gestão
ISEG – Lisbon's School of Economics and Management
ISEG is the Business School of the University of Lisbon, a leading university recognized by the selective Shanghai ranking (ARWU), and recognized by the Center for World University Rankings (CWUR) first School of Economics and Management in Portugal. ISEG is part of a select group of business schools with the AACSB and AMBA accreditations.
The school currently offers 6 Ph.D. programs, 7 Bachelor's Degrees, 21 Masters Degrees, 1 MBA, and more than 30 Executive Programs.
ISEG's Masters in Finance is placed #31 in the Financial Times global ranking of Masters, placing ISEG as the best Business School in Portugal in terms of value for money.
Students from more than 70 countries contribute to an ever-increasing international academic environment and take advantage of the school's excellence and location. ISEG Lisbon has excellent modern premises at the heart of Lisbon, right next to the Parliament and the river Tagus, in a vibrant neighborhood full of social life, business and culture. ISEG is a School prepared for the future: with a unique blend of quantitative skills and social contextualization of economic and managerial decisions, ISEG's faculty, professionals, students, and alumni are at the forefront of those who address the UN's 17 Sustainable Development Goals (SDGs) with an entrepreneurial and collaborative mindset.
Take a look at SiPN's partner Universities course offerings and choose the one that better suits you. 
Other SiPN Partner Universities:
Universidade de Lisboa - Course Offerings
Students can choose courses from 2 different schools.
Please note that the commute time from on school to another is about 30min by public transportation.

Semester at SiPN: Social Sciences, Humanities & Business is only available at FLUL during Fall Semester.
FLUL Course Offerings
*If there are syllabi you can't find here, we're happy to request them from the school and share it with you. Please request it at semester@studyinportugalnetwork.com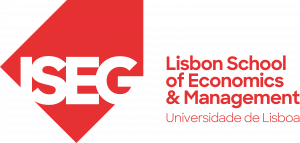 ISEG - Lisbon School of Economics & Management
As a way of ensuring all the courses our students are seeing are always up to date, we invite them to click on the link below to explore their course list directly on ISEG's website.
We suggest you explore the ISEG's welcome Guide even though it is not updated for the current AY.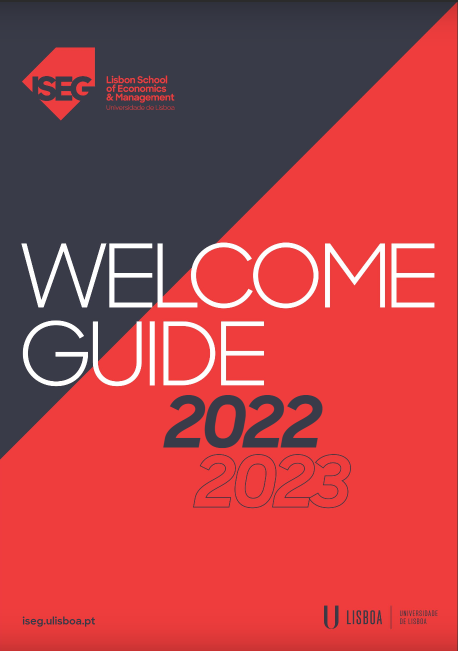 Please note that the exam period of this school officially takes place during the month of January (Fall) and June (Spring). Students can take them in person in Lisbon or arrange a proctored exam. SiPN doesn't guarantee housing in Lisbon during exam season, if it takes place after the program ends. However, SiPN will help you arrange proctor exams between ISEG and your home university.
Check out ISEG's academic calendar to make sure you comply to its exam dates!
In the table below, we highlight the courses that DO NOT require you to take exams in January (Fall Semesters) or June (Spring Semesters).
| | | |
| --- | --- | --- |
| Course | Year | Semester |
| European Law | 3rd | Fall |
| European Law | 3rd | Spring |
| International Organizations | 3rd | Fall |
| Urban Economics | 3rd | Fall |
| Social Responsibility and Ethics | 3rd | Fall |
| Economic Policy and Business Activity | 3rd | Spring |
| History of the EU | 3rd | Fall |
| Global Economic History of Portugal | 3rd | Spring |
| History of Economic Thought | 3rd | Fall |