ULisboa - Universidade de Lisboa
The program focus on Social Sciences, Humanities & Business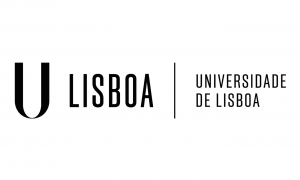 ISEG – Lisbon's School of Economics and Management
Dean's message ISEG is the Business School of the University of Lisbon, a leading university as recognized by the selective Shanghai ranking (ARWU) and Center for World University Rankings (CWUR), the first School of Economics and Management in Portugal, and part of a select group of business schools that have the AACSB and AMBA accreditations. The school currently offers 6 Ph.D. programs, 7 Bachelor´s Degrees, 21 Masters Degrees, 1 MBA, and more than 30 Executive Programs, namely post-graduation, executive programs, customized solutions for organizations, and the ISEG MBA, with valuable partnerships such as the World Economic Forum.ISEG's Masters in Finance is placed #31 in the Financial Times global ranking of Masters. The Financial Times rankings, the most relevant international ranking for Business Schools, place ISEG as the best Business School in Portugal in terms of value for money, whereby alumni quickly recuperate their academic investment, recognizes ISEG for proportioning the doubling of salaries (+ 94%) in three years and also in terms of career progression, by providing access to large companies with faster hierarchical promotion. Students from more than 70 countries contribute to an ever-increasing international academic environment and take advantage of the school's excellence and location. ISEG Lisbon has excellent modern premises at the heart of Lisbon, right next to the Parliament and the river Tagus, in a vibrant neighborhood full of social life, business and culture.ISEG is a School prepared for the future: with a unique blend of quantitative skills and social contextualization of economic and managerial decisions, ISEG's faculty, professionals, students, and alumni are at the forefront of those who address the UN's 17 Sustainable Development Goals (SDGs) with an entrepreneurial and collaborative mindset.Institutional Video
Faculdade de Letras da Universidade de Lisboa (FLUL)
School of Arts and Humanities of University of Lisbon (FLUL)
Established in 1859, the School of Arts and Humanities is the third-largest School of the University of Lisbon (#150-200 in the Shanghai Ranking), and the largest School of Arts and Humanities in Portugal.  Teaching and research focus mainly on Literature, Philosophy, History, Archeology, Modern and Classical Languages, and Linguistics, but also branches out to other areas and interdisciplinary pursuits.
It offers 17 independent undergraduate degrees, 30 Masters, and 23 Ph.D. programs, some of which in partnership with other top national and international HEI.  Over 30 ancient and modern languages, including Portuguese as a Foreign Language, are also regularly taught there. The School of Arts and Humanities is the only Portuguese school certified by the Association of Language Testers in Europe (ALTE), offering extensive testing and certification in Portuguese as a Foreign Language.
With a faculty of 250 (95% of which hold the highest degree in their fields),  7 departments, 8 interdisciplinary programs, 10 research centers, and 3 endowed chairs, the school has a student population of 4,000 (of which 1/3 are graduate students), and about 600 international and mobility students from over 50 different countries, thus offering a very diverse, inclusive and cosmopolitan atmosphere.
With a long and excellent track record, the School of Arts and Humanities is a reference in serious thinking, independent scrutiny, and a cornerstone in many contemporary debates. It lives up to its motto: the School of Arts and Humanities opens up worlds.
Take a look at SiPN's partner Universities course offerings and choose the one that better suits you. 
Other SiPN Partner Universities:
Universidade de Lisboa - Course Offerings
Core Curriculum - Highly Recommended Courses
| | | | | | |
| --- | --- | --- | --- | --- | --- |
| Course Title | School | ECTS | Contact hours | Term | Syllabi |
| Contemporary History of Portugal | FLUL | 6 | 75 | FALL | Download here |
| English in the World | FLUL | 6 | 60 | FALL | Download here |
| Epistemology | FLUL | 6 | 90 | FALL | Download here |
| The Study of Cultures | FLUL | 6 | 60 | FALL | Download here |
| Sociology | ISEG | 6 | 45,5 | FALL | Download here |
| Information Technology | ISEG | 6 | 52 | FALL | Download here |
| Operational Marketing | ISEG | 6 | 52 | FALL | Download here |
| Sociology of Work | ISEG | 6 | 45,5 | FALL | Download here |
| | | | | | |
| --- | --- | --- | --- | --- | --- |
| Course Title | School | ECTS | Contact hours | Term | Syllabi |
| English History and Culture – 19th-20th centuries | FLUL | 6 | 60 | SPRING | Download here |
| English in the World | FLUL | 6 | 60 | SPRING | Download here |
| Introduction to the literatures of Asia | FLUL | 6 | 66 | SPRING | Download here |
| The Study of Literature | FLUL | 6 | 60 | SPRING | Download here |
| Strategic Marketing | ISEG | 6 | 52 | SPRING | Download here |
| Management Information Systems | ISEG | 6 | 52 | SPRING | Download here |
| Human Resources Management | ISEG | 6 | 52 | SPRING | Download here |
| Strategic Management | ISEG | 6 | 52 | SPRING | Download here |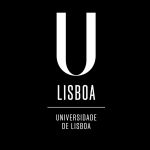 Other direct enrolment courses - Taught in English
Courses at Faculdade Letras of Universidade Lisboa (FLUL)
| | | | | | |
| --- | --- | --- | --- | --- | --- |
| Course Title | School | ECTS | Contact hours | Term | Syllabi |
| Descriptive Linguistics of German | FLUL | 6 | 60 | FALL | Download |
| Language and Communication | FLUL | 6 | 60 | FALL | Download |
| North-American Cinema | FLUL | 6 | 60 | FALL | Download |
| North-American Philosophy | FLUL | 6 | 60 | FALL | Download |
| Political Philosophy | FLUL | 6 | 60 | FALL | Download |
| Sociology of Mass Communication | FLUL | 6 | 48 | FALL | Download |
| The Study of Cultures | FLUL | 6 | 60 | FALL | Download |
| The Study of Human Language | FLUL | 6 | 48 | FALL | Download |
| Topics in Epistemology | FLUL | 6 | 60 | FALL | Download |
| Translation Practice English/Portuguese | FLUL | 6 | 60 | FALL | Download |
| Visual Culture | FLUL | 6 | 60 | FALL | Download |
Portuguese Language for foreigners
Other direct enrollment courses - Taught in English
| | | | | | |
| --- | --- | --- | --- | --- | --- |
| Course Title | School | ECTS | Contact hours | Term | Syllabi |
| Portuguese Language Course for Foreigners (A1) | FLUL | 6 | 56 | Fall & Spring | Download |
| Portuguese Language Course for Foreigners (A2) | FLUL | 6 | 56 | Fall & Spring | Download |
| Portuguese Language Course for Foreigners (B1) | FLUL | 6 | 56 | Fall & Spring | Download |
| Portuguese Language Course for Foreigners (B2) | FLUL | 6 | 56 | Fall & Spring | Download |
| Portuguese Language Course for Foreigners (C1) | FLUL | 6 | 56 | Fall & Spring | Download |
| Portuguese Language Course for Foreigners (C2) | FLUL | 6 | 56 | Fall & Spring | Download |
| | | | | | |
| --- | --- | --- | --- | --- | --- |
| Course Title | School | ECTS | Contact hours | Term | Syllabi |
| Cultures of India | FLUL | 6 | 66 | SPRING | Download |
| English Literature – the Twentieth Century and Beyond. | FLUL | 6 | 60 | SPRING | Download |
| North American Popular Culture | FLUL | 6 | 60 | SPRING | Download |
| The Study of Cultures | FLUL | 6 | 60 | SPRING | Download |
| The Study of Human Language | FLUL | 6 | 48 | SPRING | Download |
| Translation Practice English/Portuguese | FLUL | 6 | 60 | SPRING | Download |
| US History and Culture (20th-21st centuries) | FLUL | 6 | 60 | SPRING | Download |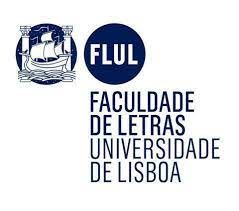 Courses at ISEG - Lisbon School Economics & Management of Universidade de Lisboa
| | | | | | |
| --- | --- | --- | --- | --- | --- |
| Course Title | School | ECTS | Contact hours | Term | Syllabi |
| Accounting II | ISEG | 6 | 52 | FALL | Download |
| Business Law | ISEG | 6 | 52 | FALL | Download |
| Corporate Finance | ISEG | 6 | 45,5 | FALL | Download |
| Corporate Finance II | ISEG | 6 | 52 | FALL | Download |
| Econometrics | ISEG | 6 | 52 | FALL | Download |
| Economic and Business History | ISEG | 6 | 65 | FALL | Download |
| Economic and Business Information | ISEG | 6 | 45,5 | FALL | Download |
| Economics I | ISEG | 6 | 52 | FALL | Download |
| Environemental Sustainaibility for Businesses | ISEG | 6 | 52 | FALL | Download |
| European Law | ISEG | 4 | 39 | FALL | Download |
| History of the European Union | ISEG | 4 | 39 | FALL | Download |
| Information Technology | ISEG | 4 | 39 | FALL | Download |
| International Economics | ISEG | 6 | 52 | FALL | Download |
| International Organizations | ISEG | 6 | 39 | FALL | Download |
| Macroeconomics I | ISEG | 4 | 39 | FALL | Download |
| Mathematics I | ISEG | 6 | 52 | FALL | Download |
| Mathematics II | ISEG | 6 | 65 | FALL | Download |
| Microeconomics I | ISEG | 6 | 65 | FALL | Download |
| Operational Marketing | ISEG | 6 | 52 | FALL | Download |
| Operational Research | ISEG | 6 | 52 | FALL | Download |
| Political Sociology | ISEG | 6 | 52 | FALL | Download |
| Principles of Management | ISEG | 4 | 39 | FALL | Download |
| Quantitative Finance | ISEG | 6 | 52 | FALL | Download |
| Social Responsability and Ethics | ISEG | 6 | 52 | FALL | Download |
| Sociology | ISEG | 4 | 39 | FALL | Download |
| Sociology of Work | ISEG | 6 | 45,5 | FALL | Download |
| Statistics I | ISEG | 6 | 45,5 | FALL | Download |
| Statistics II | ISEG | 6 | 65 | FALL | Download |
| Strategic Marketing | ISEG | 6 | 52 | FALL | Download |
| | | | | | |
| --- | --- | --- | --- | --- | --- |
| Course Title | School | ECTS | Contact hours | Term | Syllabi |
| Accounting I | ISEG | 6 | 52 | SPRING | Download |
| Applied Spatial Economics | ISEG | 4 | 39 | SPRING | Download |
| Corporate Finance | ISEG | 6 | 52 | SPRING | Download |
| Corporate Finance I | ISEG | 6 | 52 | SPRING | Download |
| Corporate Finance II | ISEG | 6 | 52 | SPRING | Download |
| Cost Accounting | ISEG | 6 | 52 | SPRING | Download |
| Culture, Economy and Society | ISEG | 4 | 39 | SPRING | Download |
| Econometrics | ISEG | 6 | 65 | SPRING | Download |
| Economic and Business History | ISEG | 6 | 45,5 | SPRING | Download |
| Economic and Business Information | ISEG | 6 | 52 | SPRING | Download |
| Economic and Financial Sociology | ISEG | 4 | 39 | SPRING | Download |
| Economic History of Portugal | ISEG | 4 | 39 | SPRING | Download |
| Economic Policy and Business Activity | ISEG | 6 | 52 | SPRING | Download |
| Economics II | ISEG | 6 | 52 | SPRING | Download |
| Experimental Economics | ISEG | 4 | 39 | SPRING | Download |
| Financial Markets | ISEG | 6 | 52 | SPRING | Download |
| Foundations of Law | ISEG | 6 | 52 | SPRING | Download |
| History of Economic Thought | ISEG | 4 | 39 | SPRING | Download |
| Human Behaviour in Organizations | ISEG | 6 | 45,5 | SPRING | Download |
| Human Resources Management | ISEG | 6 | 52 | SPRING | Download |
| Industrial and Firm Economics | ISEG | 6 | 52 | SPRING | Download |
| Macroeconomics II | ISEG | 6 | 52 | SPRING | Download |
| Management Accounting | ISEG | 6 | 52 | SPRING | Download |
| Management Information Systems | ISEG | 6 | 52 | SPRING | Download |
| Mathematics I | ISEG | 6 | 65 | SPRING | Download |
| Mathematics II | ISEG | 6 | 65 | SPRING | Download |
| Microeconomics II | ISEG | 6 | 52 | SPRING | Download |
| Monetary and Financial Economics | ISEG | 6 | 52 | SPRING | Download |
| Production and Operations Management | ISEG | 6 | 52 | SPRING | Download |
| Project Appraisal | ISEG | 6 | 52 | SPRING | Download |
| Public Economics and Finance | ISEG | 6 | 52 | SPRING | Download |
| Quantitative Finance | ISEG | 6 | 65 | SPRING | Download |
| Scenarios and Strategic Foresight | ISEG | 4 | 39 | SPRING | Download |
| Social Network Analysis | ISEG | 4 | 39 | SPRING | Download |
| Statistics I | ISEG | 6 | 65 | SPRING | Download |
| Statistics II | ISEG | 6 | 65 | SPRING | Download |
| Strategic Management | ISEG | 6 | 52 | SPRING | Download |